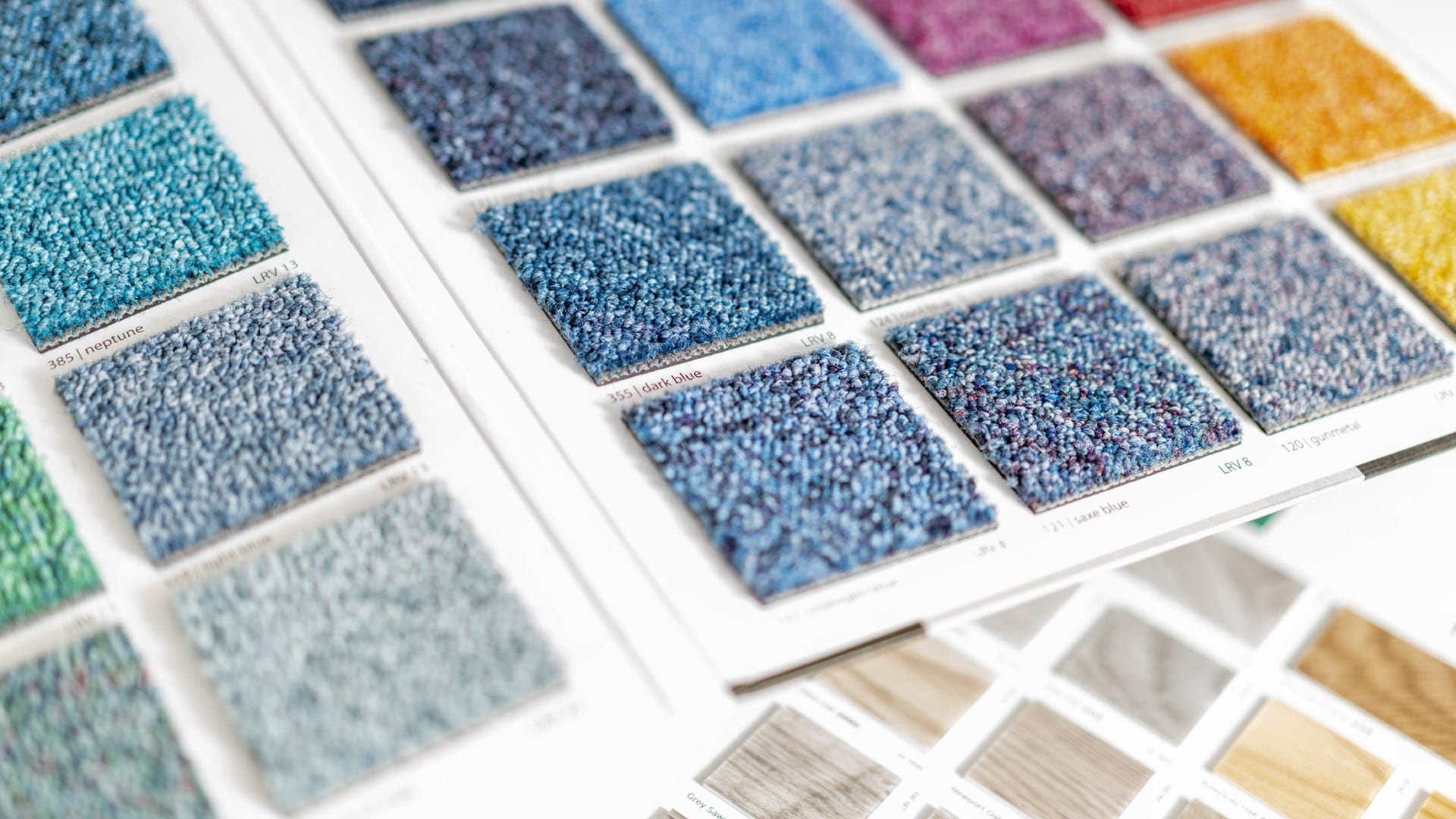 Shade cards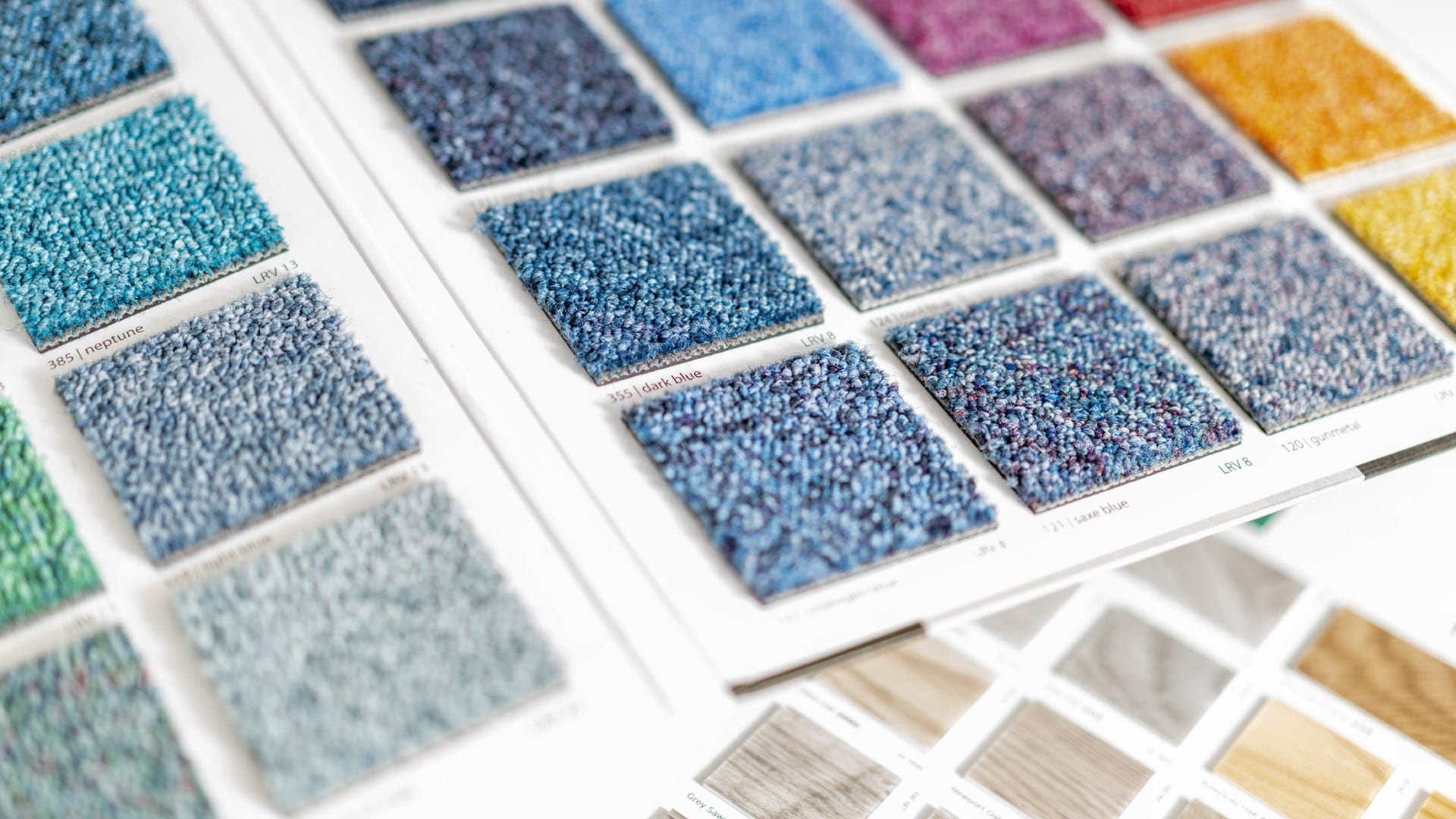 Shade cards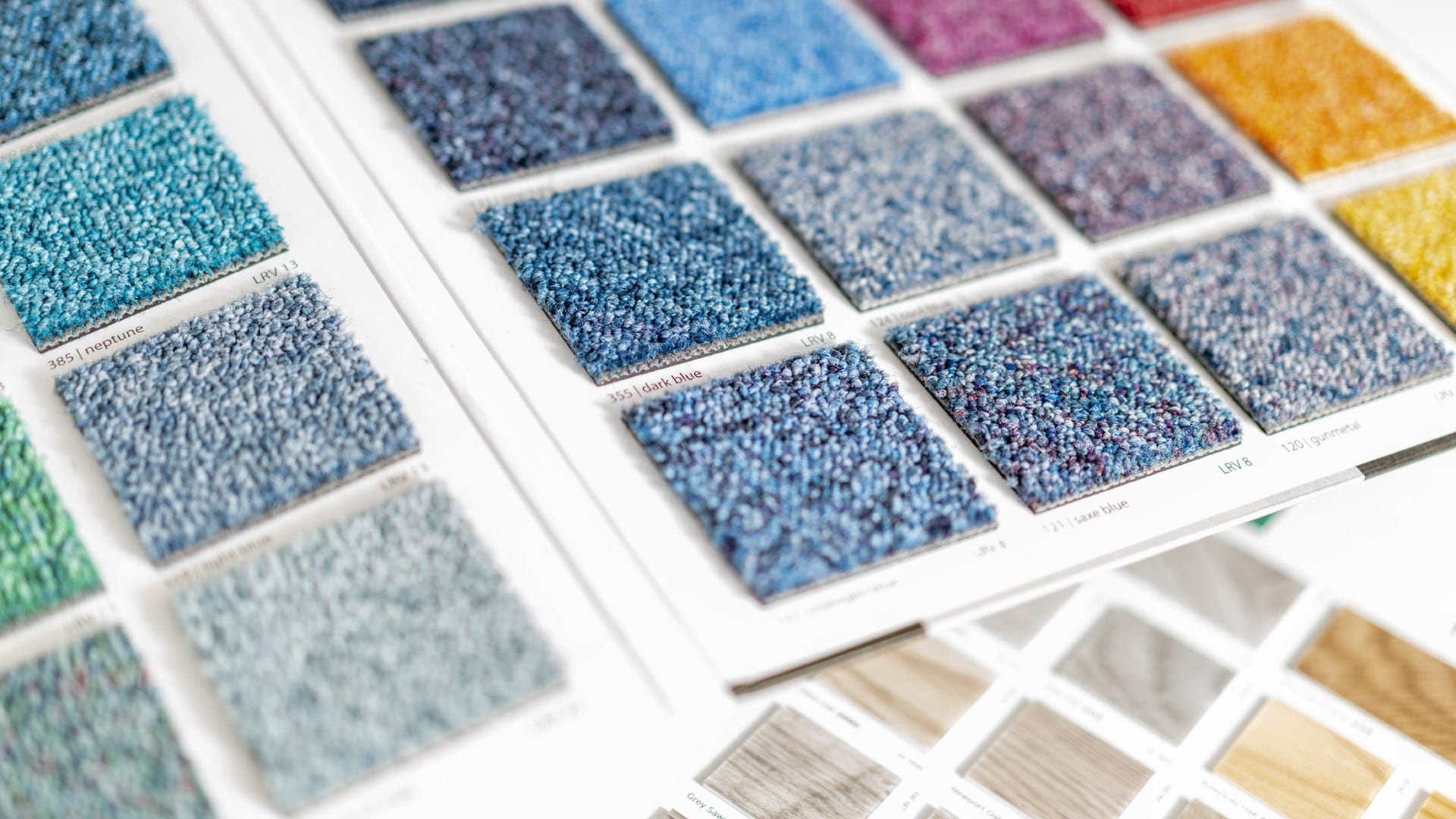 Shade cards
Shade cards provide a versatile cost effective format to sample your product.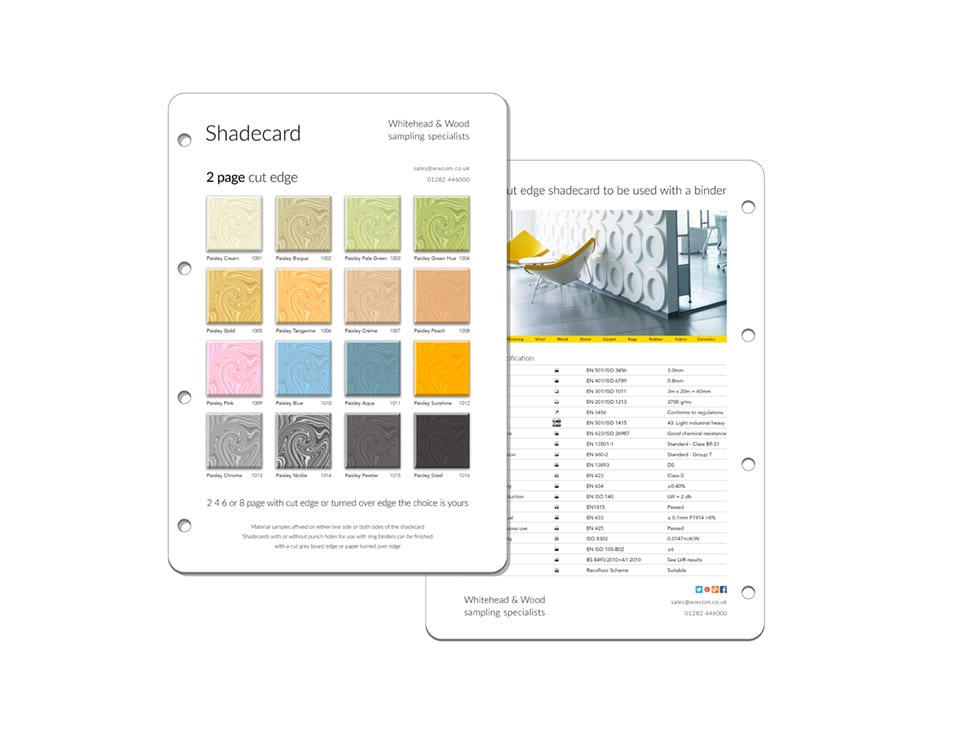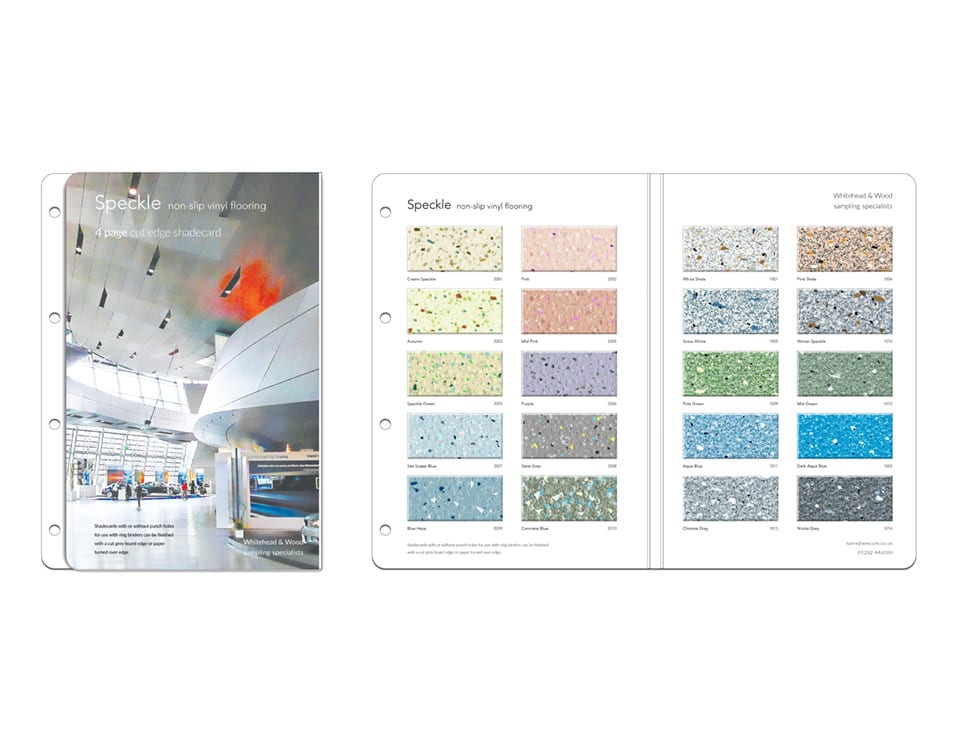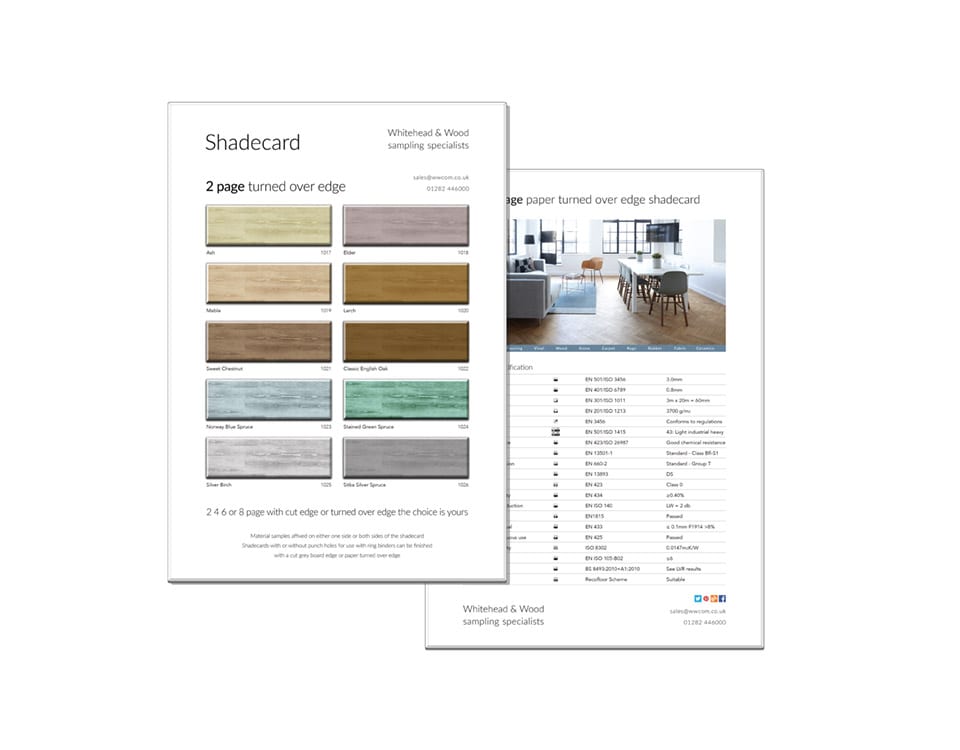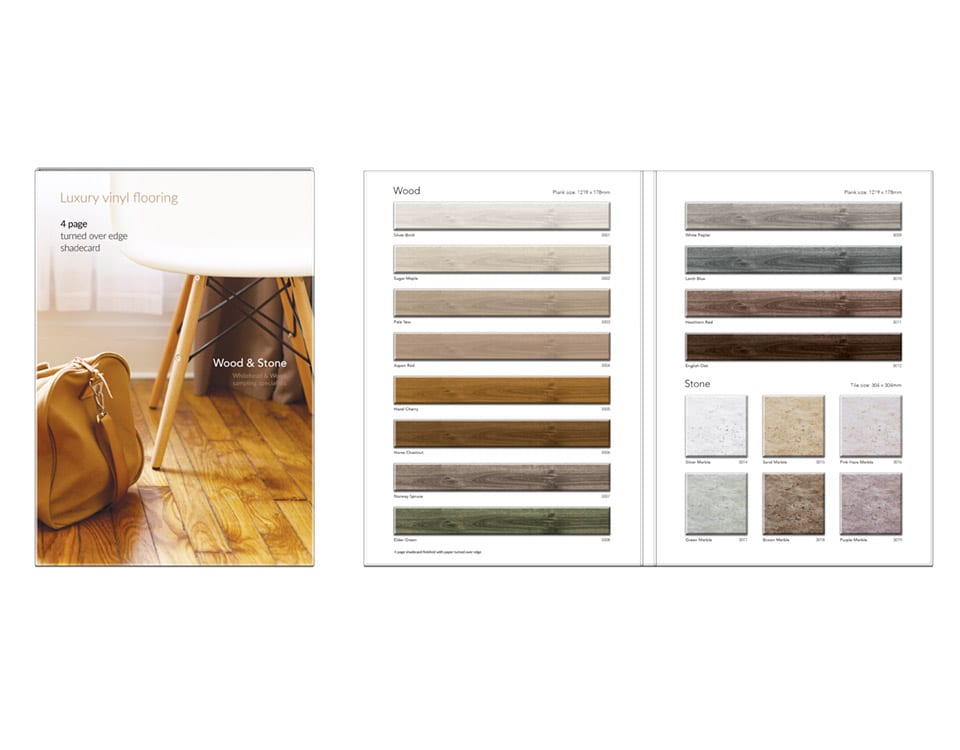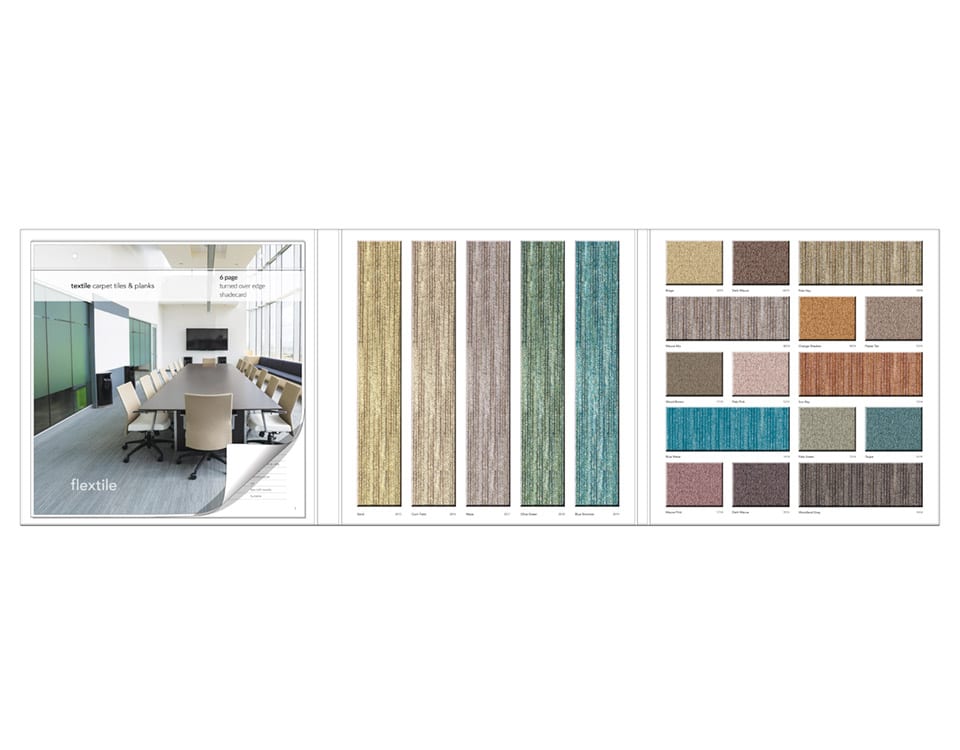 A shade card is a neat and stylish way of illustrating a range of colour samples. As an experienced manufacturer with clients in the UK across several sectors, including fabric producers and flooring companies, Whitehead & Wood appreciates their value as a sales tool.
Our one-stop professional service includes the careful design, layout and print production of a shade card that meets precisely a specification that we agree with you.
How flexible are my options?
The possibilities are broad, which is why we collaborate with you closely at the concept stage.
Product samples can be attached to one side, or both, of a shade card and we can experiment with layouts to establish what is appropriate for your range. They can vary according to materials, textures, colours and finishes but can be modified according to your specific criteria.
The most common formats for a shade card are two, four, six or eight pages. They can have a cut edge, or a turned over one for a high-quality finish that complements other sampling solutions we offer, and with holes for use in a ring binder as part of a comprehensive collection.
What will my shade card look like?
Most shade cards are made following the four-colour lithographic printing process. However, we are adaptable and can accommodate requests for specific spot colours and either a varnish or laminate finish.
A varnish finish – in gloss, satin or matt – is a cost-effective option.
Meanwhile a laminate one – in gloss, satin, silk, matt, pearl or linen – is a hard-wearing and durable alternative.
The knowledge and expertise of our creative team's members, combined with access to modern in-house facilities at our base in Lancashire, means Whitehead & Wood is positioned perfectly to become your shade card supplier of choice.
We encourage customers to visit our extensive showroom to discuss their individual needs in detail.
You can also call us on 01282 446000, or send an email to sales@whiteheadandwood.co.uk
For more information or to get a quote, please get in touch.
"We are enjoying working with Whitehead & Wood and have always found the response, service and attention to detail in the supply of product sampling to be second to none."