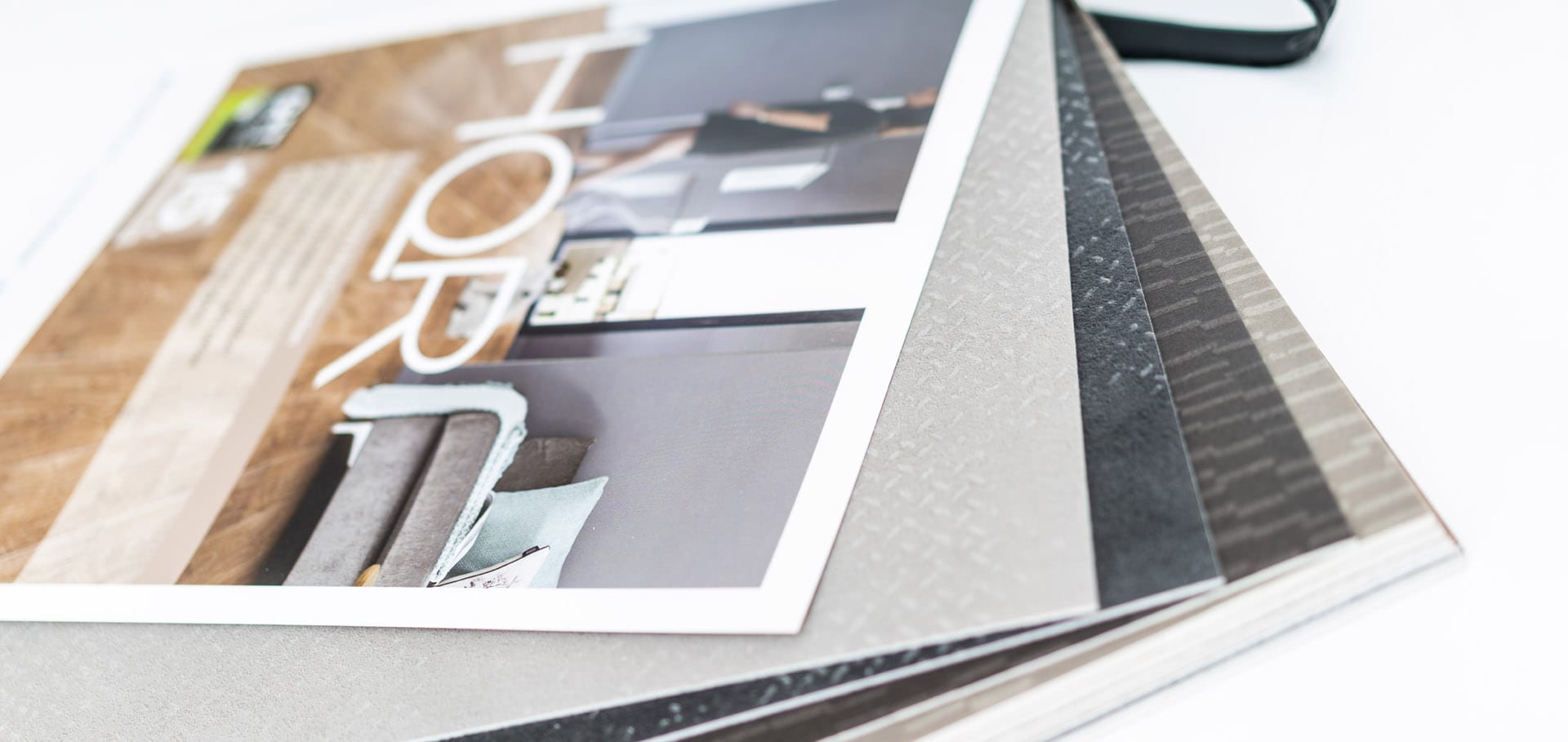 Swatch Presenters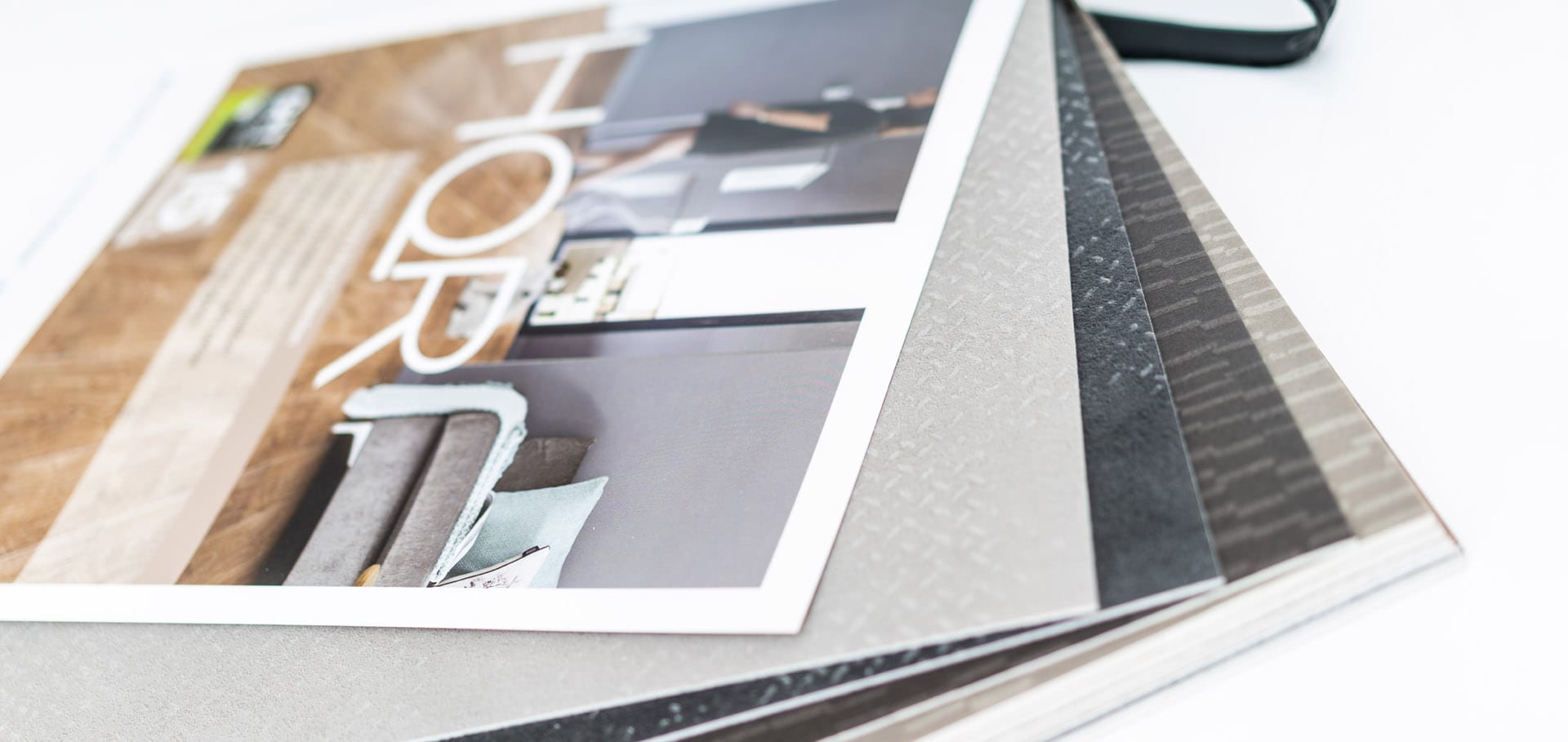 Swatch Presenters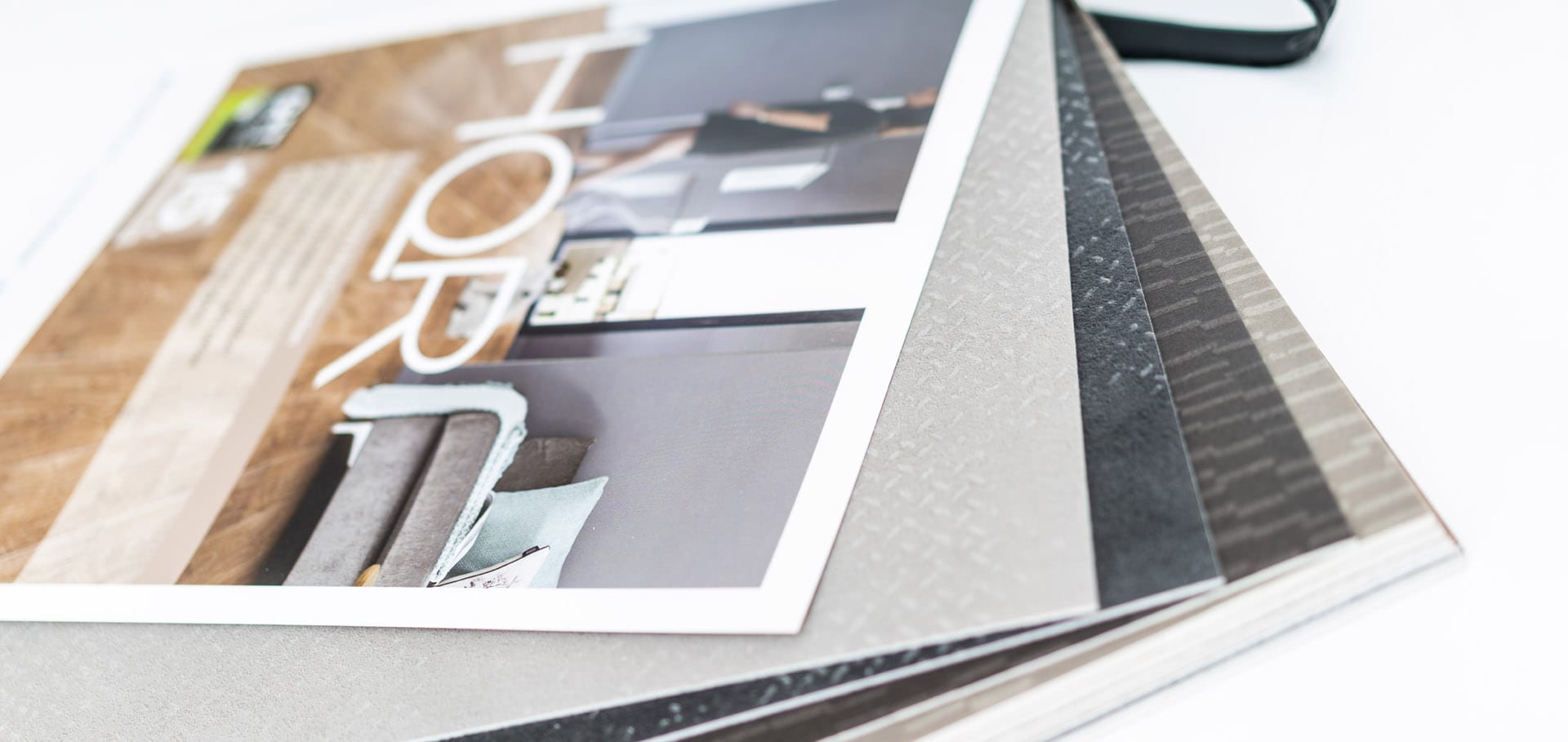 Swatch Presenters
Swatch presenters provide all of a product range in a large format.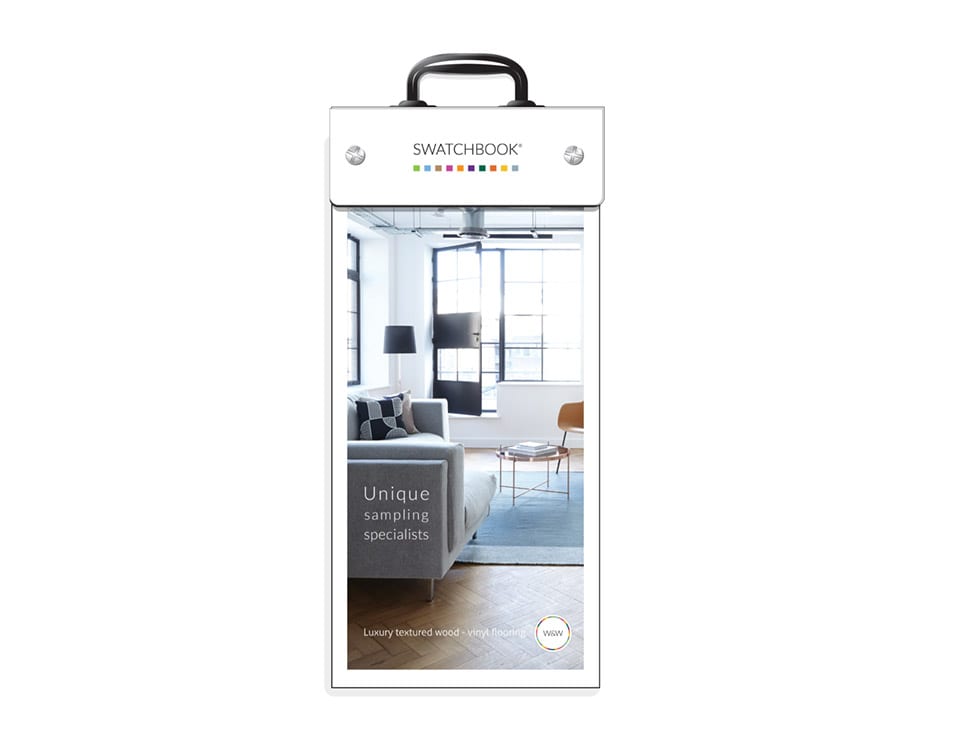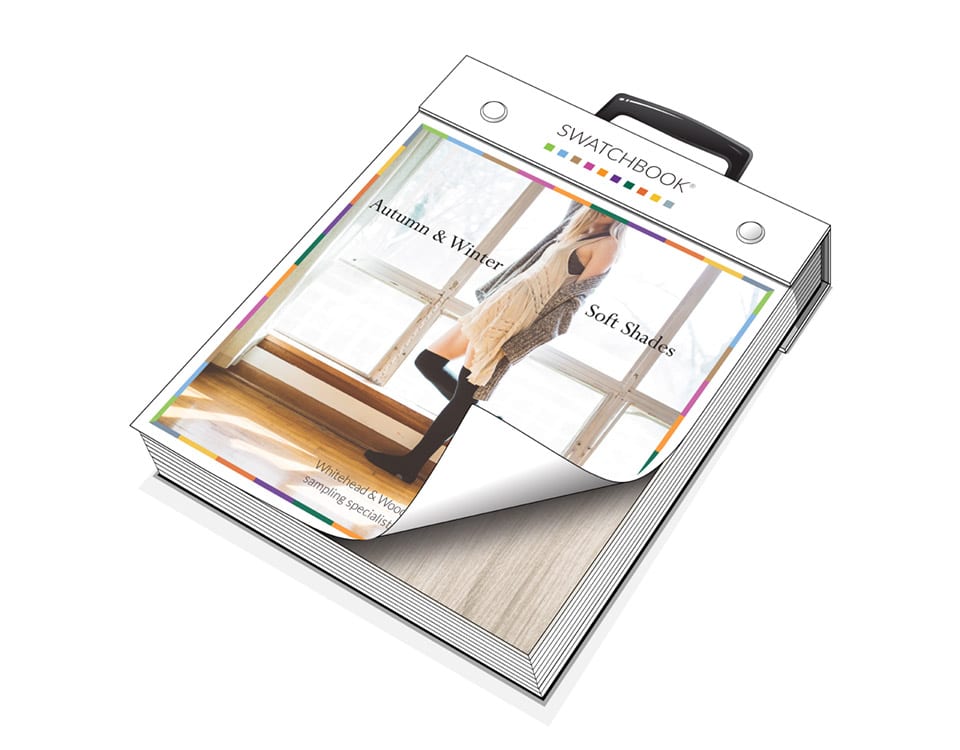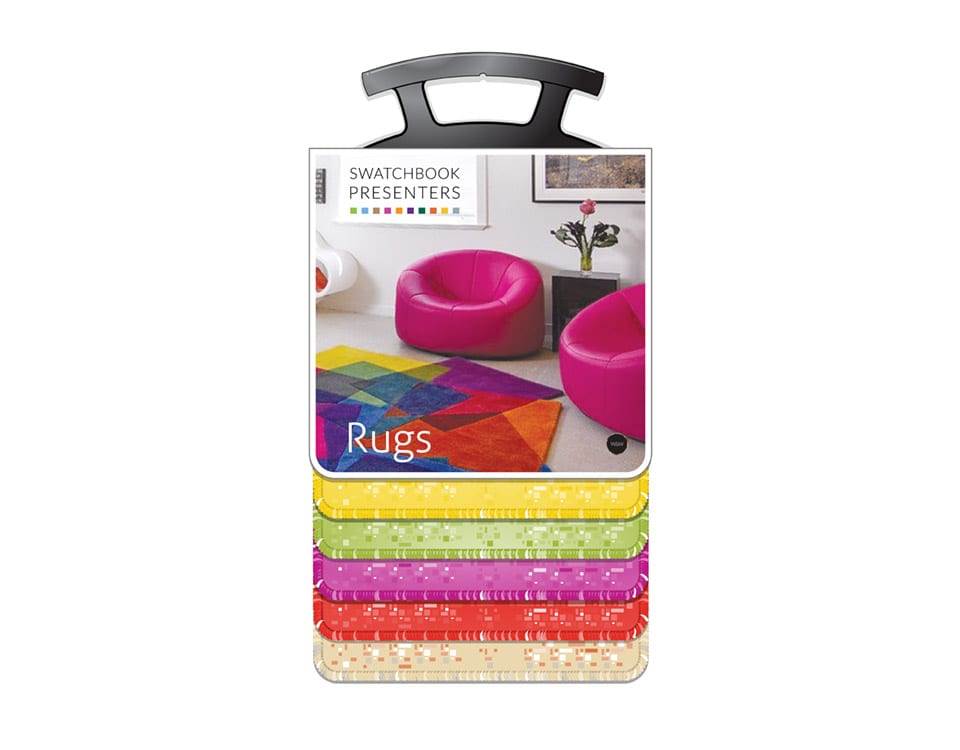 The size of a swatch presenter is very flexible but is usually sized to allow the overall colour, pattern and finish to be shown for a complete range of products.
A swatch presenter requires a header to provide the structure to collate the products and a carry handle. There are many different substrates that can be used for the header and materials for the handle. Once we've assessed the size, weight and use of the swatch presenter we can advise in detail to ensure these components are produced to the correct specification.
Swatch samples are collated in order with identification labels affixed on the reverse of each product and will usually have a printed cover. These can be printed 4 colour litho with specific spot colours and either varnish or laminate finishes. A varnish finish provides a cost effective gloss, satin or matt finish that will provide a seal to the print. A laminate finish provides a gloss, satin, silk, matt, pearl or linen laminate finish that is hard wearing and durable. We can advise in detail as to the most relevant finish for your cover and ensure they are produced to the correct specification.
For more information or to get a quote, please get in touch.
"Many of our product launches go down to the wire and yet Whitehead & Wood have consistently delivered what is required on the day to ensure presentations are made and mailing campaigns fulfilled."
European carpet tile flooring company