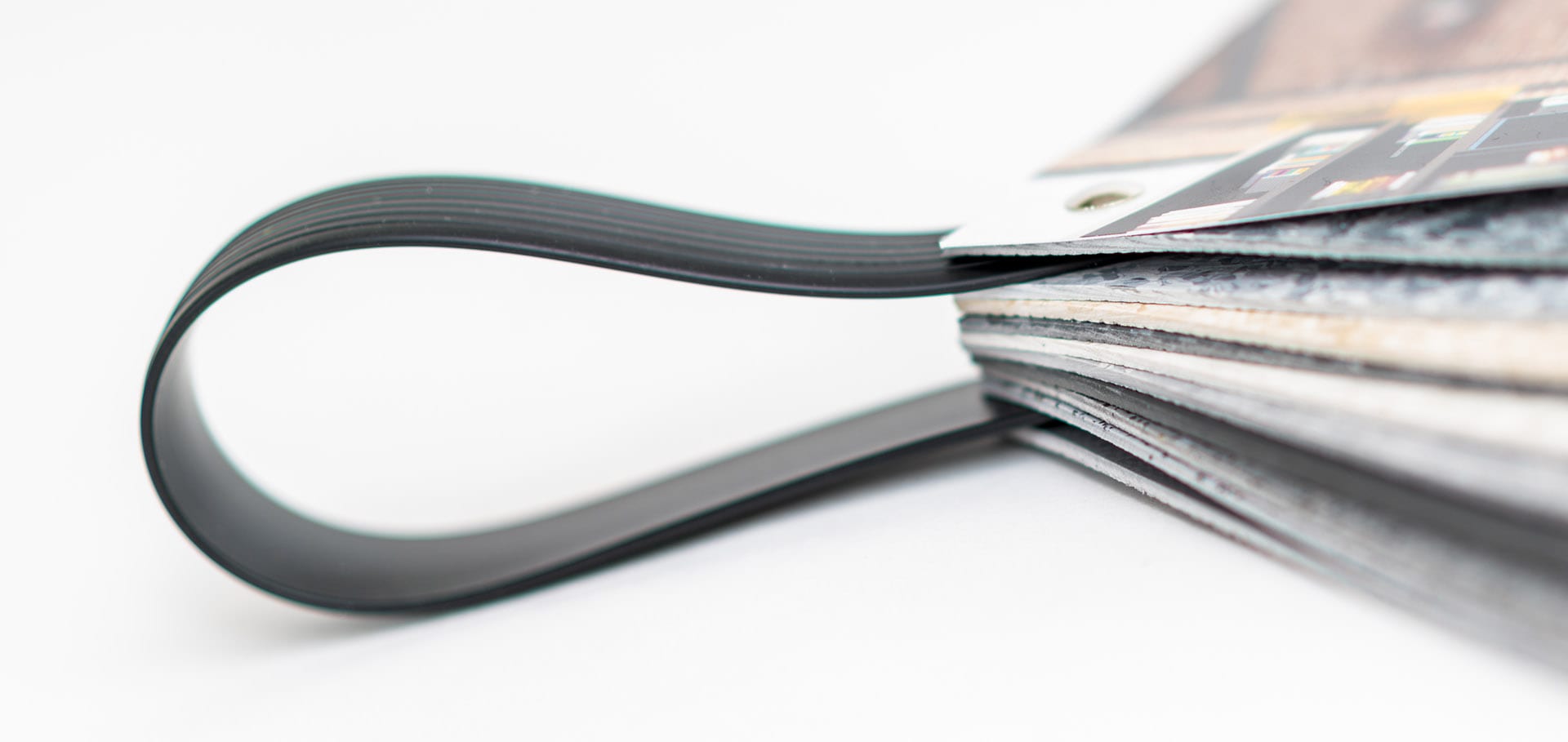 Swatches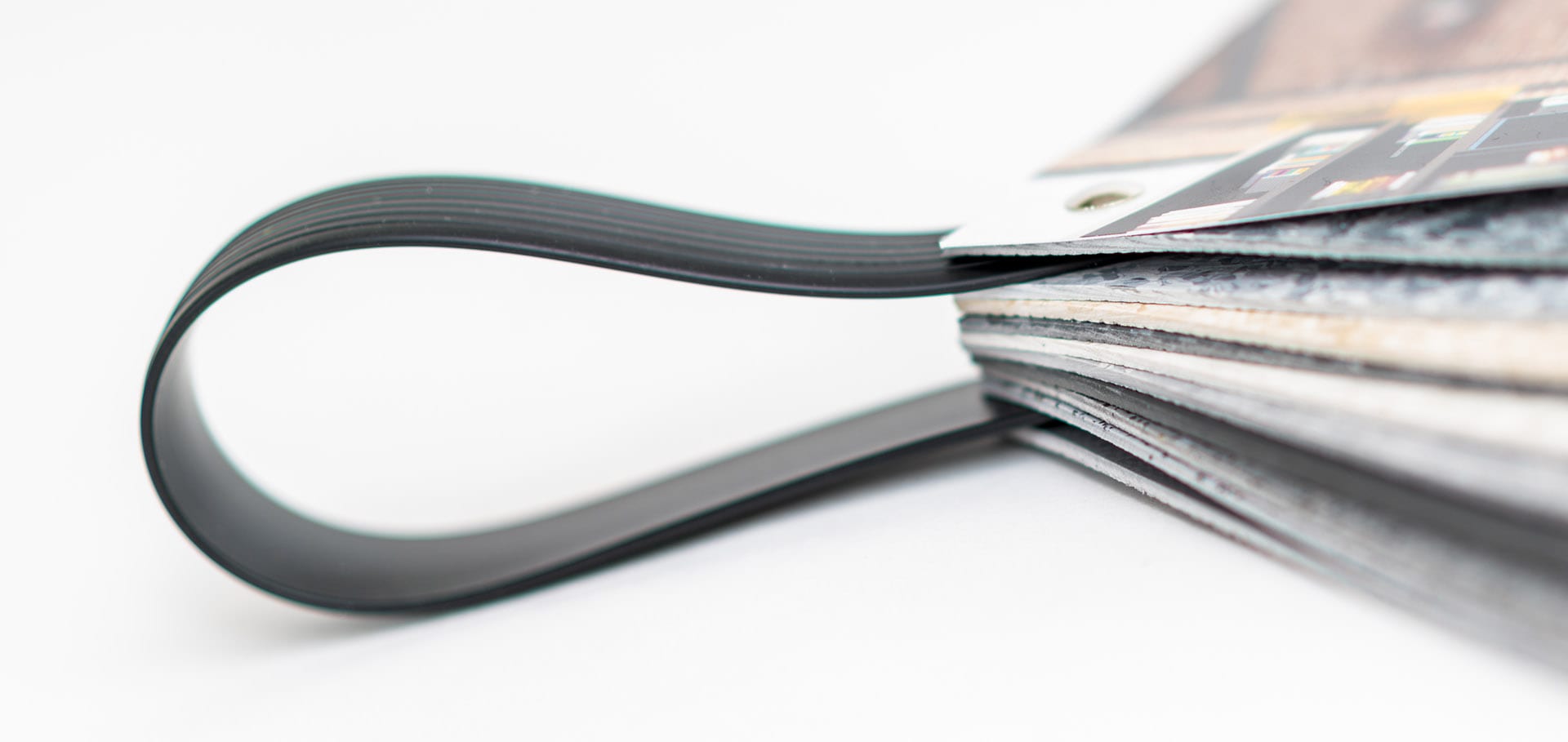 Swatches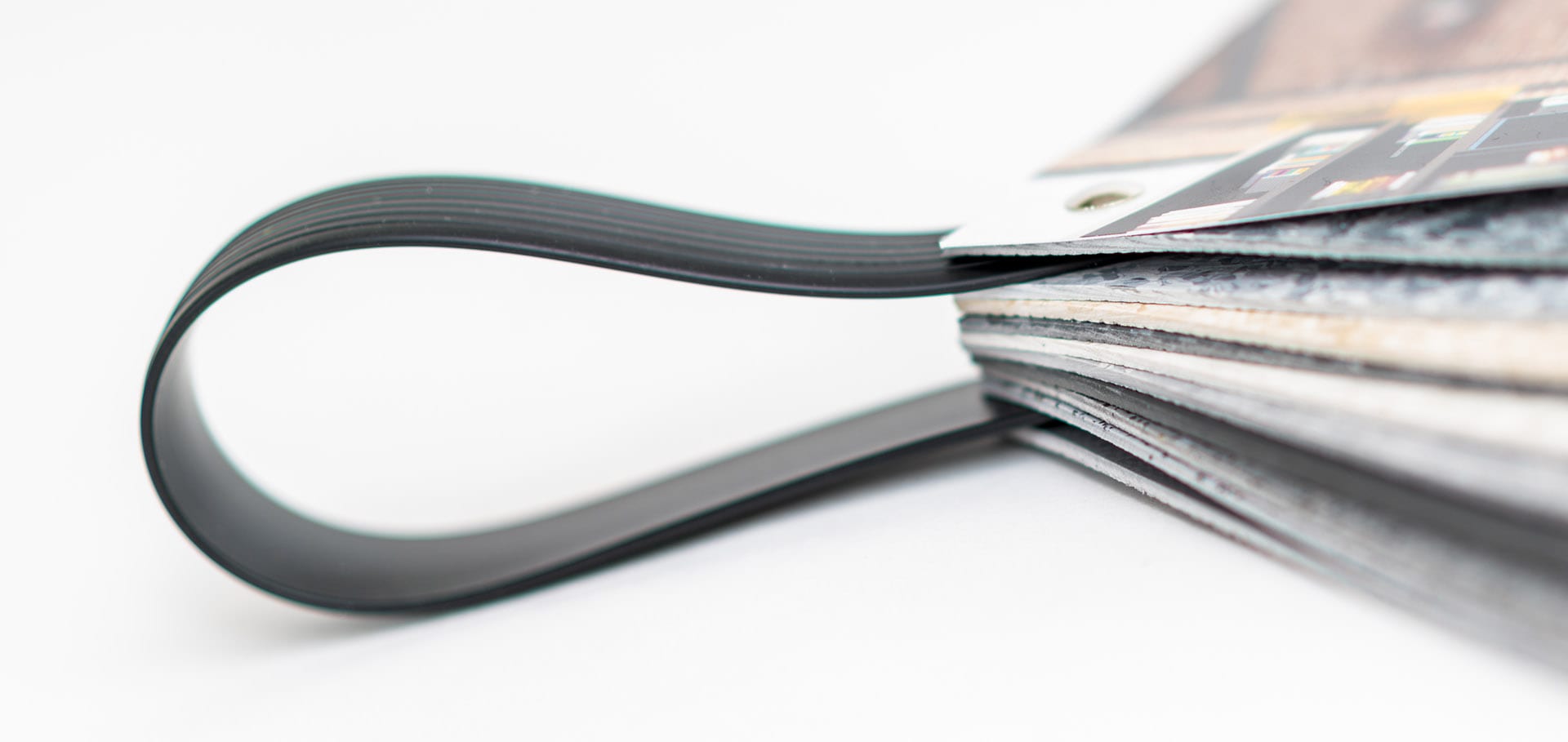 Swatches
Product swatch samples provide all of a product range in one easy to use format.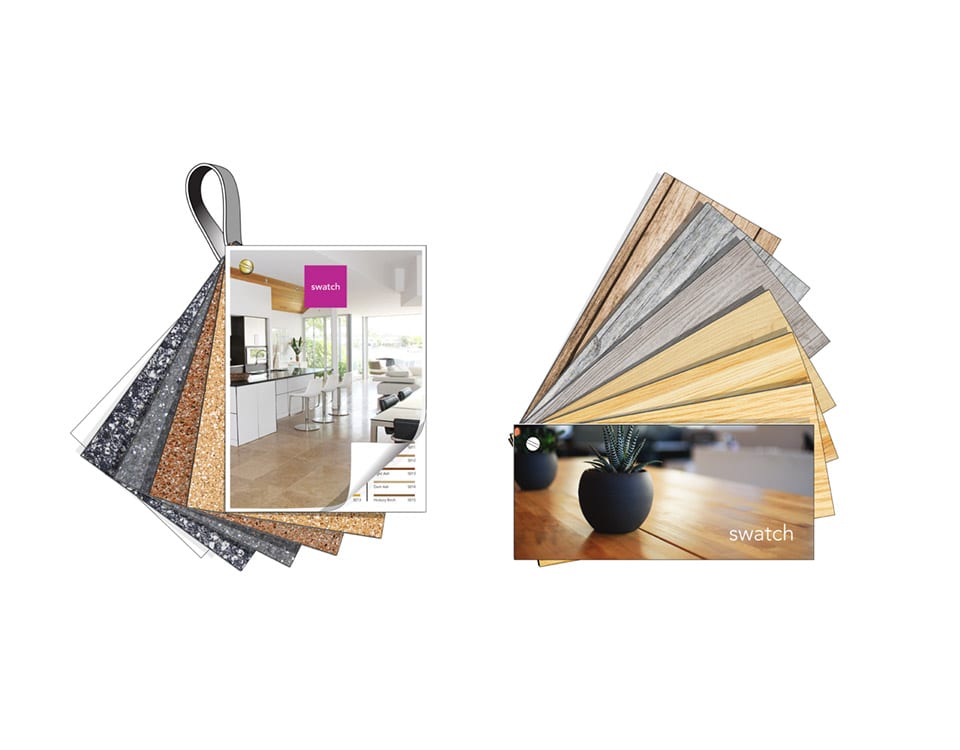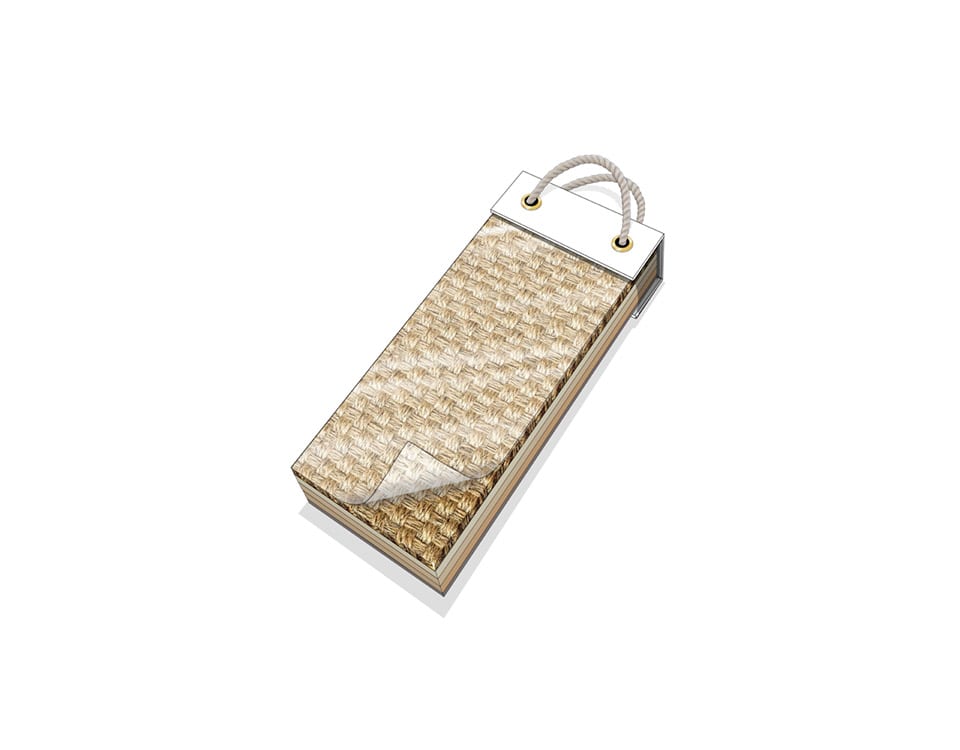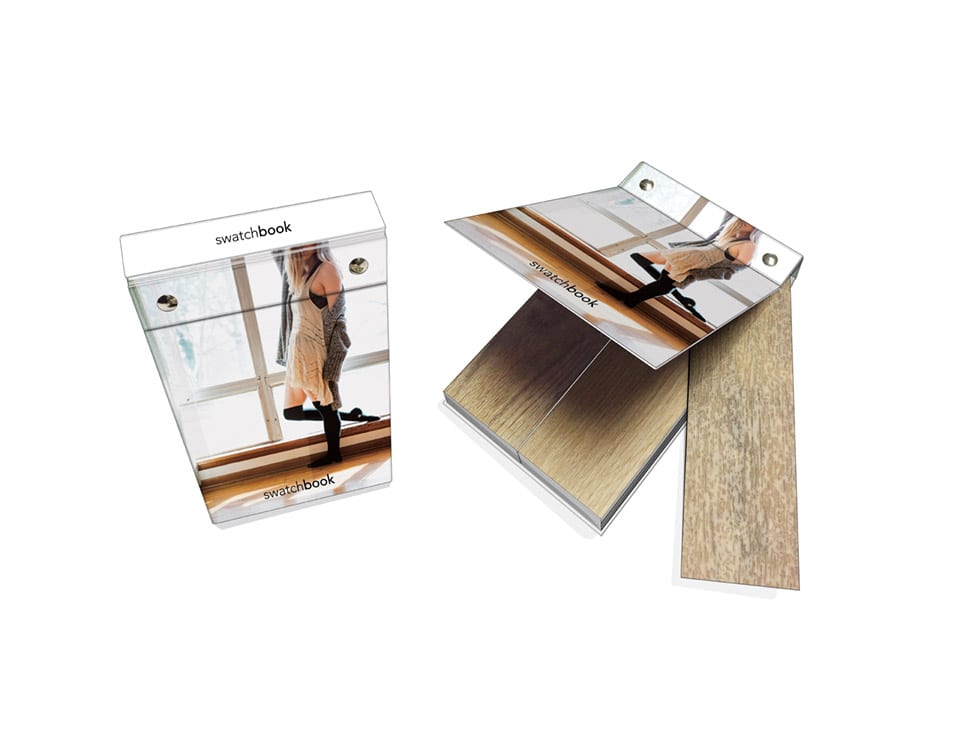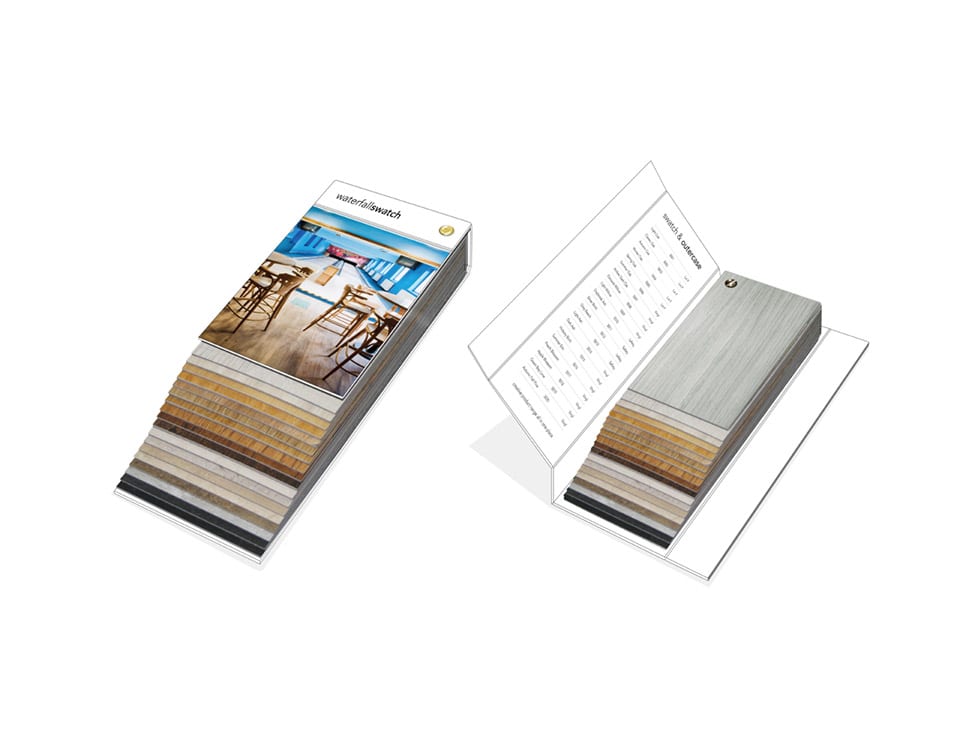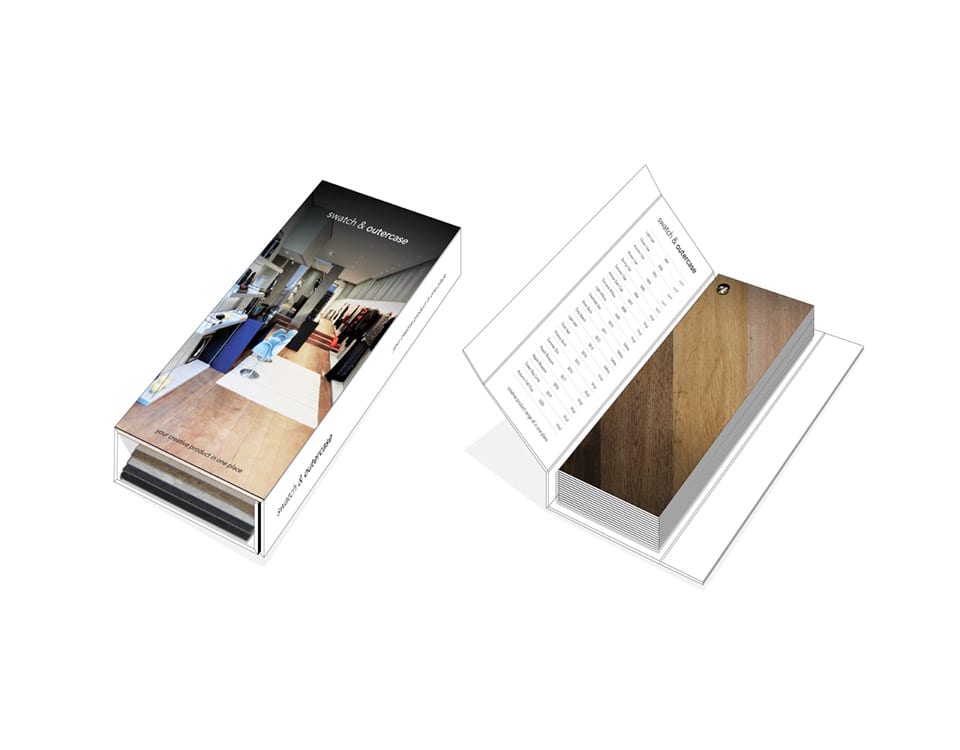 A swatch presents examples from the whole of a product range in an easy-to-use format. It is an effective marketing tool to give a quick and convenient overview to prospective clients of what you're selling. Our variety of fabric and material swatch samples are ideal for businesses who sell tangible goods, such as flooring, curtains, carpets and more. This allows potential clients to see your high-quality products first-hand and see exactly how this will suit their design tastes.
At Whitehead & Wood, we take pride in our ability to supply bespoke, material swatches tailored specifically to your company's requirements.
What do we provide product sampling for?
Our presentation solutions have been used for most flooring materials such as Luxury Vinyl Tile (LVT), vinyl, wood, stone, carpet tiles and rugs.
We also have customers that want swatches for fabrics, materials and wallpaper as well as many ranges of coloured and textured products.
How big is a material swatch?
The size of a fabric or material swatch is entirely flexible, and can be customised to be small enough so you can take it easily and comfortably to a presentation.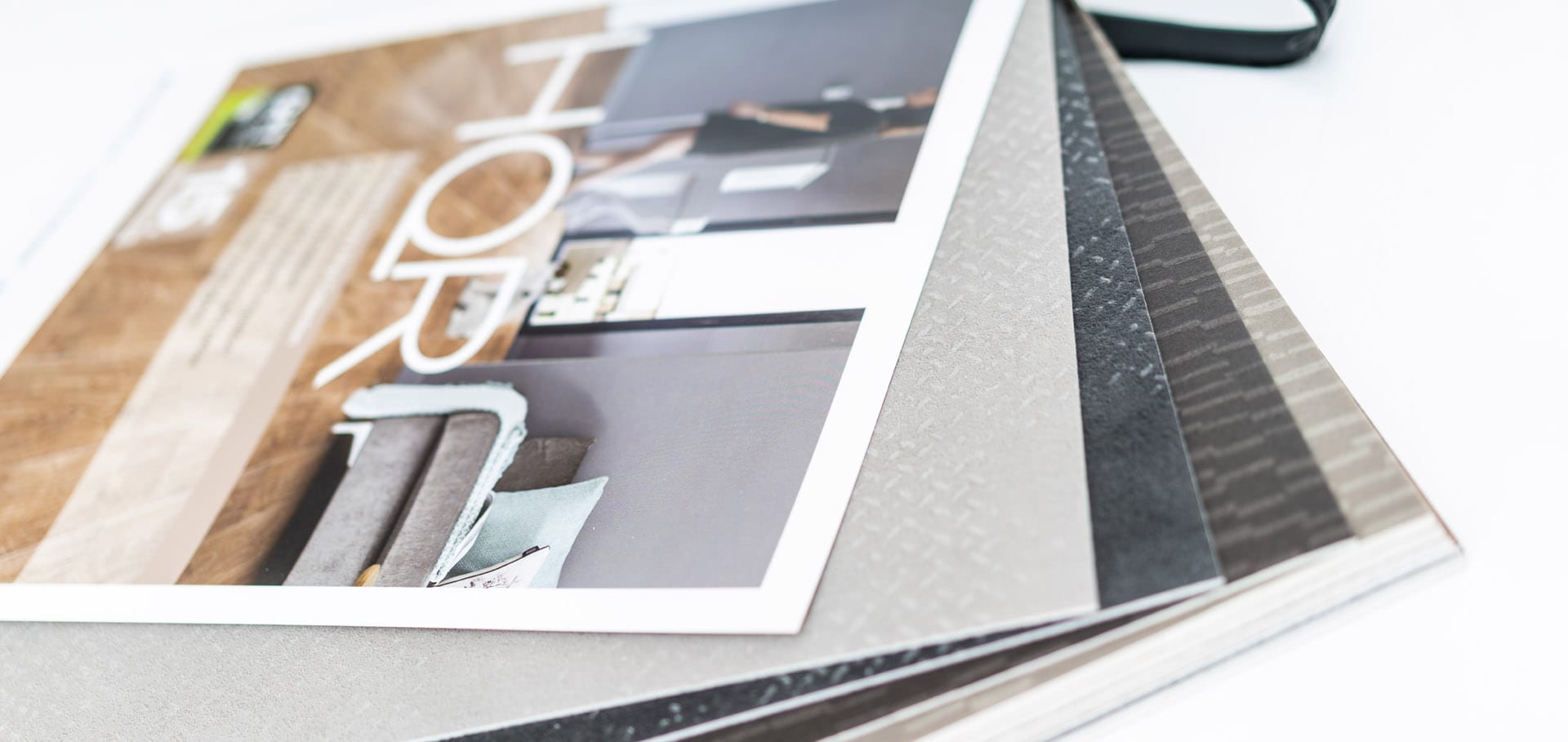 We don't compromise on attention to detail when manufacturing your fabric or material swatches, taking care to deliver exactly what you expect.
Swatch samples are collated in order with identification labels attached to the reverse. You can choose from a wide range of printed covers, colours and finishes to ensure the final design reflects your brand and standards.
A varnish finish – in gloss, satin or matt – is a cost-effective option. Meanwhile a laminate one – in gloss, satin, silk, matt, pearl or linen – is a hard-wearing and durable alternative.
The knowledge and expertise of our team's members, combined with access to modern in-house facilities at our base in Lancashire, means Whitehead & Wood can respond to any swatch request.
Customers are encouraged to visit our extensive showroom to discuss their individual needs in detail. You can also call us on 01282 446000 or send an email to sales@whiteheadandwood.co.uk
For more information on our material swatches or to get a quote, please get in touch.
"We enjoying working with Whitehead & Wood and have always found the response, service and attention to detail in the supply of product sampling to be second to none."